To:

Shelton Gordon, Borger Management
Bring Back Cordell to Dorchester's front desk!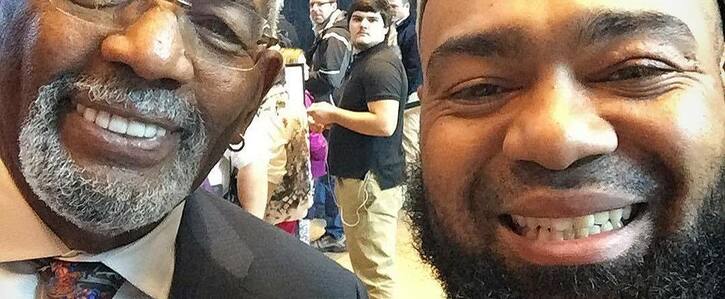 We, the undersigned residents, are writing to express our displeasure at the dismissal of Cordell Walker. Cordell is a cherished and invaluable member and face of the Dorchester House community. His personality and professionalism make us feel safe and happy coming into or out of our home -especially in the late-night hours- and he exemplifies the "exceptional customer service" and "valued..., service-oriented staff members" who "redefine the standard of and raise the expectations for concierge and valet services" to which the mission of his employer, SP Jones, is ostensibly dedicated. He is an asset to our community and to his company.
We are asking that Borger Management, the Dorchester House's management company, and SP Jones Enterprises, the subcontractor responsible for the Dorchester concierge services, honor their employee's excellent service and the wishes of us, the residents, and bring back Cordell to the Dorchester!
Why is this important?
Cordell Walker has been working the front desk at the Dorchester House for over 5 years. Last month, he was unceremoniously removed from his post at the Dorchester, effective immediately, with a thin, unsubstantiated justification. We are asking that he be reinstated immediately.
Anyone who has walked by the Dorchester's front desk during Cordell's shift --typically 11pm-3pm on weekends-- is likely familiar with his warm and reassuring presence. Often, one or more residents is standing at the desk chatting with Cordell, staying longer than they need to pick up their package or readjust from the outside weather, and doing so because he is there. He is warm, funny, dedicated and professional to the residents and to his colleagues, often training new employees and/or picking up other shifts despite working difficult overnight hours. To many of us, he has become a, if not the, face of the Dorchester House, one that makes this place feel like a community and a home and who exemplifies why we would choose to live in this building.
We, the residents, appreciate all the contributions Cordell has made to our community and urge his employer to do the same. We want Cordell back at the Dorchester!