To:

Randy Norman, Market Manager, Walmart
Walmart: Reinstate Cayt!

OUR Walmart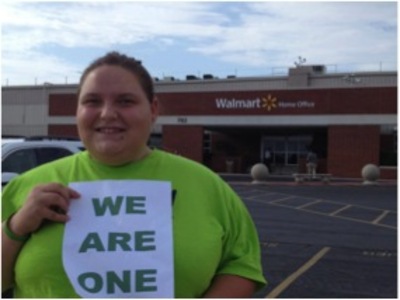 Walmart should reinstate my former coworker Cayt Lawley and pay full back pay for the time she's missed at work.
Why is this important?
My name is Aaron, and I worked closely with Cayt Lawley at Walmart in Arkansas for a little over the year. I've always known Cayt to be a very hard worker and to be very good at her job. But her job at Walmart has come at a great personal cost. When she was fired from Walmart, she was earning just $7.95 an hour. Like so many Walmart workers, Cayt has been barely making ends meet.
Cayt began talking to her coworkers and telling them about the Black Friday actions. But when Cayt started speaking out for her coworkers, management started monitoring her a lot more. They would be at her register several times an hour. They treated her differently than other employees. She went from having her register audited four times a year to four times in one week. It was clear to all of us that they were trying to catch a mistake. Eventually, they succeeded.
On Nov. 5th 2012, Cayt was called into the office and told they were going to have to terminate her. I am quite certain Cayt was targeted and terminated because she was standing up for the rights of Walmart workers.
She's a hard worker. The customers love her. She deserves to be reinstated to her job at Walmart. Please join me in demanding that Walmart reinstate Cayt with full back pay.