To:

Amazon Station Manager James Conroy, management team, and HR at Amazon Logistics DBK1 Delivery Station in Woodside, Queens.
Amazon, give us fair compensation, a fair workplace, and fair accommodations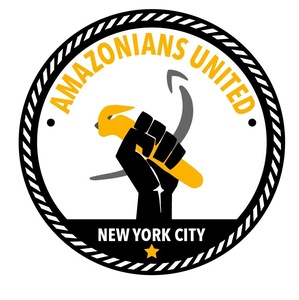 Amazon Logistics workers are essential to the operation of the company and to the satisfaction that Amazon customers have come to expect. They ensure the reliable, on-time shipment and delivery of over a million packages per day, and they deserve fair treatment and compensation for this work. Recently, as workers at Amazon's DBK1 delivery station in Queens, NYC, we have been petitioning management and HR for workplace improvements. As Amazon workers and supportive members of the community, we encourage Amazon to honor their commitments to the workers at DBK1 and elsewhere:
Why is this important?
Amazon Logistics Workers in NYC Deserve a Raise
Amazon is one of the richest companies in the world, run by the richest man alive. They currently pay workers at DBK1 the bare minimum that is required by law. Amazon workers should be paid fairly for the value they create.
Paid Time Off
All DBK1 workers are promised Paid Personal Time and Paid Vacation Time when offered the job. Though the employee handbook (the so-called "Owner's Manual") makes this promise, these benefits are denied to the vast majority of DBK1 workers. Amazon workers should be guaranteed the Paid Time Off they are promised upon beginning their employment at the company.
Appeals Process
At many Amazon facilities, workers have a procedure by which they can appeal final warnings or terminations. However, at delivery stations such as DBK1, workers are denied this minimum level of job security. Workers should have clear access to their verbal warnings and write up histories. They deserve to be protected from unjust and arbitrary discipline and termination and should have the same appeals process as other facilities.
Paid Safe and Sick Leave
By law, employers in New York City must provide workers with paid safe and sick leave. DBK1 has denied workers this right since it opened eight months ago. In response to a petition drive by workers, management has recently committed to complying with the law and crediting workers for their earned sick time. However, management has not provided a timeline of when this will happen or committed to rehiring workers fired for absences. They must follow through on their commitment, enable workers to easily and readily use safe and sick leave immediately, and rehire employees unjustly terminated for missing work while sick.
Signed,
Amazonians United New York City