To:

Julieanne Alroe, CEO, Brisbane Airport Corporation (BAC)
End Sexual Abuse of International Students at Brisbane Airport

United Voice
Victory! After thousands joined this Coworker.org campaign, Brisbane Airport was forced to act. The contractor was fired and is being investigated by the police, and Airport management has agreed to negotiate with the union over various employment matters for the cleaners.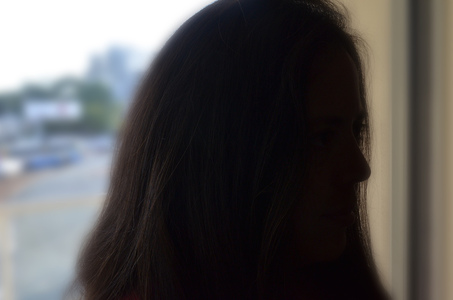 A Brisbane Airport cleaning contractor has been accused of sexually abusing more than five women employees and threatening them with deportation if they resisted him.
We're calling on BAC officials to fire the contractor and stop deportation of the women whistleblowers. Brisbane Airport must also review its contracting policies and make changes to ensure that this never happens again.
Why is this important?
I came to Australia in March on a student visa, and while studying here, I decided to take a job as a contract cleaner at Brisbane Airport. While working at the airport, I witnessed my employer harass and abuse several of my female colleagues. Until now, everyone was too afraid to speak out.
That all changed last week, when five brave women came forward to alert authorities of harassment and sexual abuse they experienced at Brisbane Airport. These women are international students who say their employer forced himself on them in locked rooms, and threatened them with deportation if they resisted. He offered them rides home, then drove into dark alleys with an expectation of sexual favours. And in case there was any confusion about his intent, they say he openly and unapologetically fired any woman who resisted him.
Right now, these women are scared of being kicked out of Australia for speaking out -- the very thing they were threatened with by their accused abuser. No one should be punished for alerting police of illegal abuse. As the contractor's employer, BAC needs to speak out in support of these workers remaining in Australia.
All the women I work with know what this guy is like, and while he has never done anything to me, I was warned about him when I started working at the airport.
I've seen so many young people come here to study, and many have taken on work with airport contractors to cover basic expenses. Some of these contractors are fair-minded, lawful businesses. But too many contractors rely on shadowy business practices to keep costs low. It's in this environment that sexual harassment has been allowed to thrive.
The Brisbane Airport cleaning contractor accused of sexually abusing these women should be fired, and if found guilty, jailed. But it's also important that we prevent this from ever happening again. I don't want Brisbane Airport to ever again be the scene of exploitation and abuse.
BAC should take steps to ensure that all airport workers are protected from potential exploitation. If enough airport employees, customers and members of the public speak out, Julieanne Alroe will listen. Please add your name and share with others. Together, we can repair the damage that's been done, and make Brisbane Airport a safer workplace for all its workers.