To:

REI store 11 Management
Rehire before New Hires!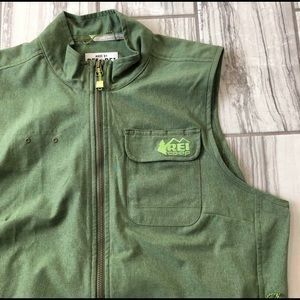 In an effort to preserve our values of Respect, Integrity, Service and Authenticity, we ask that REI Store 11:
1. Offer rehire to ALL employees laid off during the pandemic before any new rounds of hiring, and without them having to reapply;
2. Offer those employees the same pay rate and benefits status they had at the time of being laid off.
Why is this important?
Here at the Seattle flagship we have a LOT of co-workers. We may not know everyone by name or their favorite place to be outside, but we genuinely care about each other. That's why it was a hit to our whole community when we heard that many of us were laid off on July 15. We are now told it's time to hire new employees, but we believe in order to uphold the Co-Op way we must rehire - at their rate and benefit status as of July 14th - any laid off employees who wish to return.
It's distressing to know our coworkers were laid off in the middle of a pandemic. REI claims to "feel it is important to take care of our employees" (foryourbenefit-REI.com). However, all of these coworkers could have been kept on an indefinite furlough until we found ourselves in a place to rehire, like we are now. Offering to rehire these employees will show Respect for those who dedicated so much of their time to REI.
This will also promote the Integrity of our company. REI headquarters and management cited business needs as the reason for lay-offs; now, less than 2 months later, it seems as though our business needs more employees. Let's bring back the people that already know the Co-op and how this store works. We are operating under unprecedented stress levels and regular daily call-outs. Having seasoned veterans to help the team would ease many worries and abate some of the problems that newer hires tend to have - lack of knowledge and awareness of processes, giving misinformation, etc.
REI has long prided itself upon its quality Service and a vast employee knowledge base. Veteran employees are already familiar with the store demands, much of the product, and the local area. In order to provide quality service to the customers, who are risking their safety to be in the store, rehiring employees will allow us to feel confident that we are upholding the special standard of flagship service.
With all sincerity, if REI chooses to espouse Authenticity as a core value, the company cannot merely say that it cares about its employees - the Co-Op must actually show up for them.
REI built its reputation with these values as a cornerstone and it is now time to truly live them. Offering to rehire the employees, who were unjustly laid off, at their old rates and benefit status is a declaration of true intent by REI to live it's values. We, the undersigned employees of REI Store 11, believe we will all be better off if REI responds to this demand.
image credit: https://poshmark.com/listing/REI-Coop-Adventure-Vest-5b35326545c8b3105a688334