To:

Walmart CEO Doug McMillon
Walmart: Extend your employee discount to cover ALL food

OUR Walmart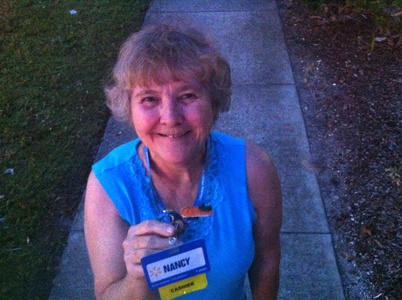 We want Walmart's ten percent employee discount to be extended to ALL food ALL year
Why is this important?
To many, a 10% employee discount on ALL food may not seem like a lot. But, as Walmart associates, we know it could mean the difference between putting food on the table or going hungry.
My name is Nancy Reynolds. I'm a Walmart associate from store 771 in Merritt Island, FL. For me, the food that I'm eligible for with my employee discount isn't good for my diabetes. I need to eat healthy food multiple times throughout the day and, simply put: that is hard on Walmart pay and hours.
If Walmart would extend its employee discount to cover ALL food items, like Target[1], Whole Foods, Trader Joes[2] and many other grocery stores have done, it would help associates and their families across the country. What's more, Walmart can afford it.
This is a win – win. A ten percent discount would allow Walmart associates to spend more money on food at Walmart and in return, we would also be healthier workers. I've even talked to Walmart associates in Canada who said that they receive discounts on ALL of their food, so why not here in the United States too?
In the past, Walmart has listened to our calls for change, but it takes associates and community standing together to call for change. The support is there. In our survey of over 3000 Walmart workers, 99% support a ten percent discount on all food. It's time for Walmart to listen to its associates.
The time to act on this is now. Thanksgiving and Christmas are right around the corner. If we can get enough support on this petition before the holiday season, Walmart could change its policy and more associates could have the food we need to provide for our families this holiday season.
[1] https://corporate.target.com/careers/benefits/financial-benefits
[2] http://www.buzzfeed.com/summeranne/which-retail-chains-have-the-best-employee-discoun#.ggyzDxyR