To:

Whole Foods Market/Amazon CEOs John Mackey and Jeff Bezos.
Coronavirus: Whole Foods Workers Need Paid Sick Hours!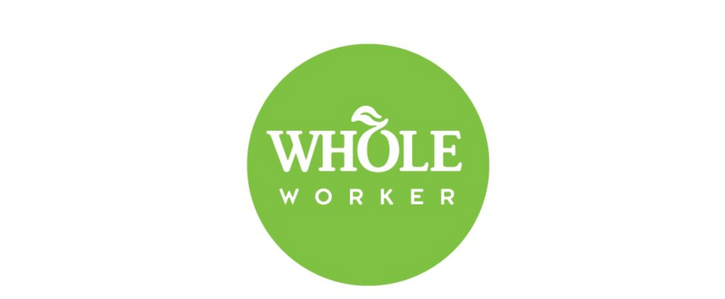 An immediate expansion of Paid Sick Hours for all employees. Our work requires us to not only interact with the public but the food they consume. Whole Foods has an obligation to keep its employees and the public safe from all forms of illness, especially Coronavirus.
Why is this important?
Grocery workers around the country frequently work while sick as they can't afford to miss a single day of work because companies refuse to pay a living wage. This causes employees further suffering and exposes co-workers, food, and the public to potential infection.
Jeff Bezos is the richest man on the planet and is more than able to provide an immediate expansion of Paid Sick Hours to protect Whole Foods employees and the public. Bezos has yet to provide his employees at Whole Foods with anything to cope with the recent outbreak. Bezos even had the audacity to cut healthcare benefits for nearly 2,000 Whole Foods employees at the beginning of the year. What Bezos makes in one day could cover a week of Paid Sick Time for all Whole Foods employees. Some co-workers at Amazon have already been told to work from home and other companies have even taken some appropriate action.
Whole Foods needs to take this health crisis seriously and stop worrying about public perception and putting profits ahead of safety. We handle the food everyone consumes, push the shopping carts everyone touches, collect the baskets everyone carries, and count the cash everyone spends. It's time Whole Foods stops endangering its employees and the public. We need Paid Sick Hours NOW.
Members of the public can call/email:
Patrick Bradley, SOPAC Regional President:
818-501-8484
Rick Bonin, North Atlantic Regional President:
[email protected]
Scott Allshouses, Mid-Atlantic Regional President:
[email protected]
Omar Gaye, Northern California Regional President:
770-638-5884
Bill Jordan, Rocky Mountain Regional President:
818-501-8484
Angela Lorenzen, Pacific Northwest Regional President:
425-957-6700
Juan Nuñez, Florida Regional President:
954-489-2022
Matt Ray, Southwest Regional President:
[email protected]
David Schwartz, Midwest Region Regional President:
312-799-5637
Nicole Wescoe, Northeast Regional President:
301-984-2058
You can and should also call the Customer Service line at:
844-WFM-TALK (844-936-8255)
and
World Headquarters
512-477-4455
512-477-5566 - Voicemail
512-482-7000 - Fax
Tell Whole Foods to take the safety of the public and ours seriously by demanding Jeff Bezos provide us with more Paid Sick Hours:
In Solidarity,
Whole Worker Organizing Committee