To:

The U.S. Department of Labor's Office of Workers' Compensation Programs
Gig Workers Demand Occupational Death Benefits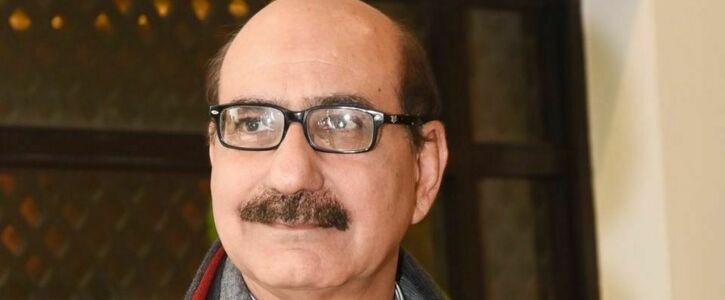 (pictured: Mohammad Anwar, UberEats driver killed in a car jacking)
In honor of our fellow gig workers who have lost their lives while working, we call upon The U.S. Department of Labor's Office of Workers' Compensation Programs to ensure our proper classification is recognized and we are eligible for workers' compensation and occupational death benefits.
Why is this important?
Over the course of the last year, gig workers have risked our health, our lives, and the safety of our families to provide essential services to our communities. Gig workers are intentionally misclassified as independent contractors by our employers, not just to cheat us out of earning minimum wage, but also to skip the tab for workers' compensation, sick pay, employer-sponsored healthcare, paid family leave, and unemployment insurance. Throughout the pandemic, while risking our health, and our lives, gig companies (Uber, Lyft, Instacart, DoorDash and Postmates) spent an astonishing $205,000,000 to subvert our rights to proper classification, and they won. During a pandemic in which our labor was deemed essential, we were simultaneously stripped of even the most basic rights of employment. We've included stories of gig workers that lost their lives while working, leaving their families unprotected and utterly vulnerable.

Lynn Murray, 62, was viciously gunned down in the mass shooting at King Soopers in Boulder, Colorado. https://www.denverpost.com/2021/03/23/boulder-shooting-victim-lynn-murray/. According to the Denver Post, Lynn, a beloved wife, and mother of two, was a former photo director who previously worked for big-name magazines like Glamour, Marie Claire, and Cosmopolitan. In her retirement, she was a gig worker who shopped for Instacart. She was brutally murdered while filling an Instacart order.

Mohammad Anwar, 66, was fatally attacked in Washington, D.C. Mohammad was a father of three and grandfather of four and was violently murdered while delivering an order for UberEats. https://www.nbcwashington.com/news/local/two-girls-13-and-15-used-stun-gun-in-fatal-armed-carjacking-near-nationals-park-police-say/2617947/ 

Ryan Munsie Graham, 31, was murdered while delivering for UberEats in Haltom City, Texas. Ryan left behind a husband and three small children. https://kvia.com/news/texas/2021/01/30/texas-mom-of-3-working-side-job-as-uber-eats-driver-allegedly-killed-by-14-year-old-boys/

Timothy Allen, 65, murdered while delivering packages for Amazon Flex in West Dallas, Texas. Timothy was an extremely talented musician. https://www.fox4news.com/news/trackdown-help-identify-persons-of-interest-in-timothy-allens-murder

Yusuf Ozgur, 56, was a treasured husband and father of two. Yusuf was murdered while picking up an order for DoorDash in Manassas, Virginia. https://people.com/crime/doordash-delivery-man-killed-christmas-robbery-dennys/

Cherno Ceesay, 28, was robbed and murdered while driving for Uber in Issaquah, Washington. https://www.q13fox.com/news/couple-accused-of-stabbing-killing-uber-driver-in-issaquah

Yousef Al-Gabri, 56, was murdered in Detroit, Michigan, after picking up a passenger for Uber. Yousef is survived by his four children. https://www.clickondetroit.com/news/local/2021/03/12/detroit-man-charged-with-1st-degree-murder-in-shooting-death-of-uber-driver/

When Instacart Shopper, Lynn Murray, was killed in the mass shooting at King Soopers in Boulder, CO, while filling an Instacart order, her family did not receive the same benefits that were extended to grocery store workers that were killed during the massacre. If Lynn were properly classified as an employee, her family would receive occupational death benefits that all Colorado employees are entitled to like survivor benefits and funeral benefits. She would have also qualified for life insurance, which Instacart offers to its properly classified employees.
Even in the most extreme cases, gig companies have demonstrated that they won't properly step up to honor the rights and protections afforded to properly classified workers. Gig work is dangerous work. Even before the pandemic, "Uber and Lyft drivers face fatal risks that are 1.1 and 2.6 times the fatality rate for police officers and firefighters. The corresponding estimates for Grubhub are 2.0 and 4.4." https://www.sfchronicle.com/opinion/openforum/amp/Open-Forum-Driving-for-Uber-Lyft-GrubHub-and-14123731.php
Undoubtedly, as gig workers were declared essential workers and still expected to show up, overwhelmingly unprotected, the pandemic has only added insult to injury. With our occupational risks of death being higher than first responders, there is no doubt that we need the full host of occupational injury and death protections provided through workers' compensation. 
When gig workers die at work we die without security, and often our families must rely on the generosity of strangers and crowdfunding to even cover funeral expenses. Due to the high-profile nature of Lynn Murray's brutal murder, Instacart publicly donated $50,000 to a GoFundMe for her family. Gig companies pocket hundreds of millions of dollars they should have paid annually into state-run workers' compensation programs. Any token donations to families are always a fraction of a cent on the dollar of what they should be paying to ensure workers are protected in our workplaces. Make no mistake, a company that deprives its workers of essential workplace protections through intentional misclassification deserves no accolades for a one-time donation to a single-family. We need the security of guaranteed benefits, crowdsourcing is not a safety net. What happens when the death of a gig worker is not part of national headlines? What is the recourse for grieving families when they're left to seek damages from some of the wealthiest and most resourced corporations in the nation? 

The answer is infuriating. Families are left to fend for themselves in addition to the trauma and grief of unexpectedly losing a family member. We encourage you to read more about gig workers that have lost their lives while working and remember that they represent only a fraction of the actual human cost of gig work.