To:

Nitrado Senior Management Team
Nitrado Global Company Equality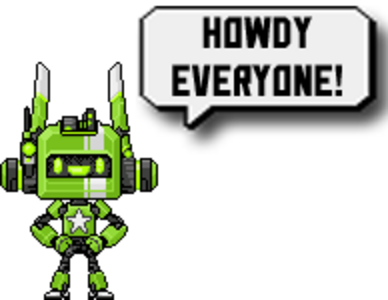 The acquisition of MCProHosting by Nitrado promised a more global reach and cooperation, however, these promises have not been met to the fullest over the course of the transition to a more global team.
One of the biggest promises made was teamwork and assistance shared between the three brands, however, this promise has not been upheld and MCPH is suffering because of it.
There have also been inequalities in support resources. The tickets team is understaffed, and does not have the resources available to meet the high quality support MCProHosting is known for. This is unsustainable, with many Ticket Responders working overtime to make sure that customers are taken care of. This also hinders our goal of providing 24-hour support. This is due to limitations placed on us by Nitrado as well as delays in getting new employees.
Communication between MCProHosting and Nitrado has also caused great friction between the two organizations, as it feels that we are simply being handed orders from above, rather than being the global integrated team that we were promised.
As a result of these issues, we request the following:
1. More open and equal communication between the MCProHosting, Apex, and Nitrado teams
2. More equitable PTO policies for the MCProHosting team, matching that which is offered to the Nitrado team.
3. More equitable wages between organizations for individuals working in similar roles.
4. 100% Health Insurance coverage up to a $1,000 premium.
5. The ability to hire more staff to support struggling departments, including but not limited to: ticket responders, livechat, and DevOps
6. More equitable cooperation between organizations so that MCProHosting can continue to be the amazing server host we are. This includes but is not limited to providing sufficient resources for MCProHosting to conduct business.
7. Honor Sebastian as a member of the team in order to meet the needs of the support team, honor Sebastian's employment offer, and to fulfill the promises of job security made by Nitrado at the time of our acquisition.
8. Guarantee job security for individuals currently employed except in cases of disciplinary action or breach of contract. Anyone who is terminated must undergo the appropriate disciplinary process.
Why is this important?
The friction between Nitrado and MCProHosting that has formed since the acquisition has caused great distress to the employees at MCProHosting. Many in the company have expressed that they feel as though MCProHosting is the "ugly duckling" of the three brands. We have been consistently told that "there is no Nitrado and MCProhosting, we are all Nitrado Global," but that sentiment seems to be lost when it comes to the equal and fair treatment of Nitrado Global employees who work under the MCProHosting brand.
Due to the wages we are offered being below market rate, many employees find it difficult to pay their bills, and many full time employees that have been with the company for years have to take on second jobs or side-gigs to pay their bills.
Employees have expressed fears regarding what changes to health insurance coverage will mean for them. For many, this means going without healthcare, or going into severe debt just to have their health taken care of.
Restrictive PTO policies combined with severe short staffing lead employees to not take vacations or sick leave, and when they do use their time off, they often continue to work during those vacations or sick days. It is extremely rare to see someone at MCPH take vacation regularly, and even more rare to see them offline during that vacation. Multiple employees right now are on vacation and working.
Short-staffing and high standards have caused the support team to feel as though they must work overtime. This traps them in a circumstance where they must choose between providing less-than-exemplary customer service or working beyond their hours and risking disciplinary action. This is a problem that could easily be remedied by staffing departments appropriately based on demand.