To:

Target Corporation and Shipt Headquarters
Provide Shipt Shoppers with Hazard Pay and Expand COVID-19 Paid Leave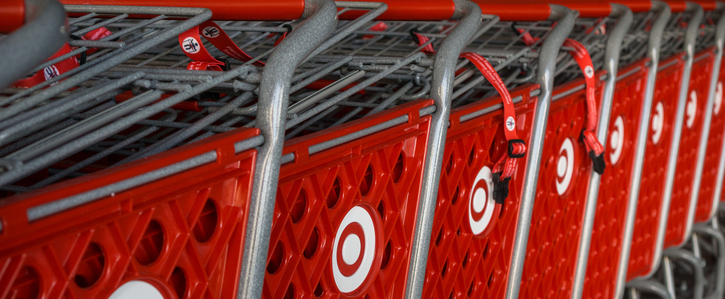 Provide Shipt shoppers with hazard pay, effective March 12, 2020.
Extend COVID-19 paid leave to 4 weeks, and expand parameters to include any shopper who is symptomatic or who is self-quarantining due to high risk in household or due to exposure to COVID-19.
Provide shoppers with PPE (personal protective equipment) including hand sanitizer, gloves, masks and disinfecting wipes for phones and vehicles. Provide shopper training regarding proper protective measures and PPE.
Why is this important?
Target-owned Shipt, a delivery service, is currently hiring thousands of new shoppers in cities across the United States to meet the rising demand for home delivery of essential goods during this crisis. Shipt workers shop for and deliver groceries, medications and household supplies from local retailers. During this global crisis, we shoppers are working on the frontlines and risking our safety.
The current policy--providing 14 days of financial assistance to those who test positive for COVID-19--isn't enough. In many cases, access to tests is limited or unavailable. Shoppers may need to be--and some already are--under self-quarantine due to exposure to COVID-19 or due to a sick or at-risk family member. Shoppers need expanded paid leave to provide us with the crucial support needed to make the safest decisions for ourselves, for Shipt customers, and for the community at large.
Many Shipt customers are high risk populations--elderly, immunocompromised, and those with underlying medical conditions. It is imperative that Shipt shoppers have the support that they need to make safe, informed decisions that keep everyone as safe as possible.
Grocery store retailers--including Trader Joe's and H-E-B--have begun making movements in this direction, implementing hourly pay raises, expanding paid leave, and introducing new safety protocols. On March 20th, Target, Shipt's parent company, increased wages, provided bonuses to team leads, and extended paid leave for higher-risk Target employees. With more and more shelter-in-place orders being enacted around the country, our work is vital. Shipt workers must not be left behind.
**To any Shipt shopper who wants to join in this effort, you're invited to The Shipt List, a facebook community for Shipt shoppers.