To:

Starbucks Coffee Company
Starbucks, Lack of Labor is Killing Morale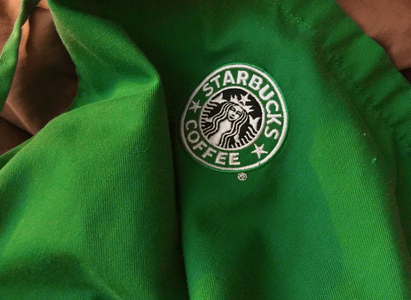 Our goal is simple. We want Starbucks corporate to listen to what we have to say and understand that the current labor practices are sinking morale at corporate stores. Baristas feel the force of the labor cuts and the gross underemployment because of the new standard. We understand that businesses have to be profitable to survive, we get it. What's happening currently is some of the most extreme labor cuts in Starbucks history.
Morale is at the lowest I've seen it in my nearly 9 years of service with Starbucks. Customers feel this the most, of anyone.
If this is going to change, the corporate side of the company is going to have to understand that under employing people, while understaffing their stores is a recipe for disaster. We want Starbucks to ease up, give us room to breathe, to have the proper kind of staff to ultimately, give our amazing and wonderful customers the service they deserve. Right now, that's not happening. Customer Service is declining, the third place experience is disappearing.
Why is this important?
The labor situation has gone from tight to infuriating. Labor has been cut so much in corporate stores, that one call-off (an employee calling in sick) impacts the entire day, as managers are directed to cut shifts to save on labor costs. Baristas trying to work more than 25 hours a week (myself included) find that a near impossible task. You end up taking it personally, when corporate directs your stores to understaff, and under schedule. You wonder if they realize how difficult it is to pay your bills when you work 25 hours a week?
Right now, the labor allowed to stores is so dire that it's killing morale, companywide. Let it be stated that this job isn't a hard one. It's demanding, but it's easy work, if trained properly. Customers want their coffee and they want it in a timely fashion. As labor continues to be cut, it creates an atmosphere where baristas are worn to the bone without being able to take a breath. Cleanliness suffers, speed of service suffers, partners suffer.
Many baristas are twenty-something college students, living at home. Many more are people like myself, artists, writers, breadwinners, who depend on their income.
The tip situation has also drastically changed. Before the implementation of a Starbucks Reward program (MSR), tips were higher. Now, with a growing percentage and majority of customers using the app, and their registered cards, tips are in major decline. When you factor that in with actual take home pay, it's a scary place to be. The way Starbucks frames itself, is that it's a company worth investing in, worth being loyal to. Because of the health care, the benefits, the 401K, the stock, on the outside, why wouldn't you want to invest yourself, as an employee to a great company? (and it is a great company).
Realistically, investing in starbucks, as an employee, is becoming more difficult. Hours are becoming more elusive as store managers hire 10-20 employees at 20-25 hours a week, sacrificing tenured employees. At Starbucks, tenure makes no difference. These days, a 7 year employee makes as much as a new hire. Experience is given no merit. Right now, the labor climate keeps most baristas regularly underemployed, enough to qualify for benefits, but not enough to afford to pay for them. The most frustrating aspect lately is the pay, and having to commute to work for a 4.5 hour shift, while spending over an hours worth of pay to get yourself there.
Labor is the real bone of contention, in addition to the drinks that corporate continues to roll out, (absent the labor to support them, as in years past), baristas also continue to struggle in their stores, with more expectation, with less support staff. These days, baristas do the work for two to three people as labor isn't just cut to save money, it's under cut, so stores are intentionally understaffed.
I love Starbucks. As an artist, and a fan of process, it's a job that plays into that love (and to my strengths), and a genuine connection to people and customers of all ages, races, genders, and expressions. The Starbucks culture is singular. I haven't experienced it anywhere else. What's happening is a slow extinction of that culture. As less and less people are staffed in stores the pressure mounts. THIS is what needs to change.