To:

Charter Communications / Spectrum
Spectrum Employees need hazard pay now!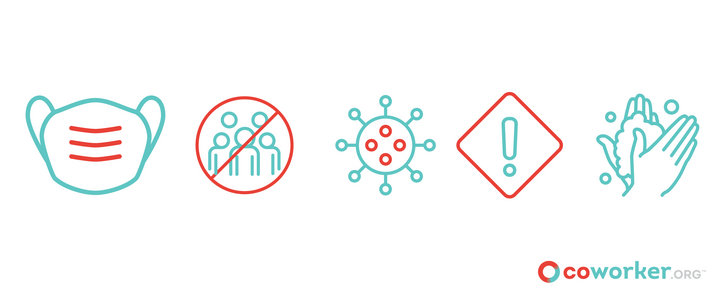 ***To all Charter/Spectrum employees concerned about your health and that of your loved ones: If you are interested in joining our efforts, please sign the petition and leave a comment.
Charter/Spectrum employees — from all call centers, retail locations, field technicians/representatives — need hazard pay now and should be paid retroactively for the hours they have already been working. As they pressure us to work in these conditions by telling us it's our obligation to work during this pandemic it seems that the companies only focus is on making a profit. It has forgotten about its employees and the risk we face day to day.
We come into contact with each other and strangers on a regular basis and we are terrified. The company hasn't done enough to prevent any of us from getting ill. The suggestions they have put forward are inadequate in this situation as the virus spreads, we are at higher risk and the company has done very little to secure our safety. We are told there is no choice and we have to work in these conditions. We work in offices with the number of employees ranging from 10-50 or higher violating the guidelines set forth by the WHO and the CDC. We are forced to see customers in retail locations when they come in sick, possibly infecting us. Some customers come in to make payments that could be done online or done after the pandemic is over if the company would give them extra time. Customers come in to pick up equipment when it can be shipped to them. We are forced to go into customers' homes when they are sick and we have to do installations or troubleshooting work, putting us in a contaminated environment.
We could be exposing ourselves and our loved ones to COVID-19 and we aren't being paid for the extra risk we're undertaking. I don't know of one employee who has been given any form of gloves, face masks, or protective gear to protect them from the illness. We are terrified and disappointed that this company has put profit above its employees. It is cruel to expect us to work with no regard for our health or that of our families.
We need our company to have our backs by introducing "hazard pay" (according to the US department of Labor is additional pay for performing hazardous duty or work involving physical hardship. Work duty that causes extreme physical discomfort and distress which is not adequately alleviated by protective devices is deemed to impose a physical hardship) at the rate of time and a half. If the justification for pressuring us to work is that we are an "essential service" and workforce, then we should be compensated the way other companies are doing so. Everyone I know who works for other companies that are coming in contact with the public are being paid "hazard pay'' and are being given bonuses. Also if someone is at higher risk they should be given the option of staying home without the fear of losing their job. When we took these jobs we were never told that we would have to risk our lives to collect a paycheck.
Why is this important?
According to the UN, hazard pay is "a form of compensation granted to staff members who have been requested to remain and report for work in duty stations where very hazardous conditions, such as war or active hostilities, prevailed and where the evacuation of families and nonessential staff had taken place."
We are in the middle of a global crisis. Charter/Spectrum employees— are ensuring our communities can work from home or be entertained while they stay home in safety and comfortably quarantined. But we are all risking our lives and that of our families by regularly coming into contact with other employees and our customers.
The only thing we have been offered is three weeks of "flexible time off" once we are infected or affected by the virus, but this would be too little too late. The idea that we would be paid off for the unused time off at the end of the year is sad, especially knowing that some people are dying from this virus. Our families are hurting now and Charter/Spectrum wants to make sure they budget for anything extra they give us. That is a scary thing to think, that our employer has such little regard for us. It is clear that this company sees us as nothing but a number, and odds are high that many of us will get sick and some of us will not survive. I pray that we all stay safe.
You can email [email protected]
***We may respond in time but there might be a delay***
If you really want something to come from this tell your coworkers and family about it and post it on other sites. Join and do your part so we are treated fairly.