To:

NYC Commission on Human Rights & Department of Health and Mental Hygiene (Health Commissioner)
Investigate NYC Health & Hospitals (T2), Optum/UnitedHealth Group and their recruiting agencies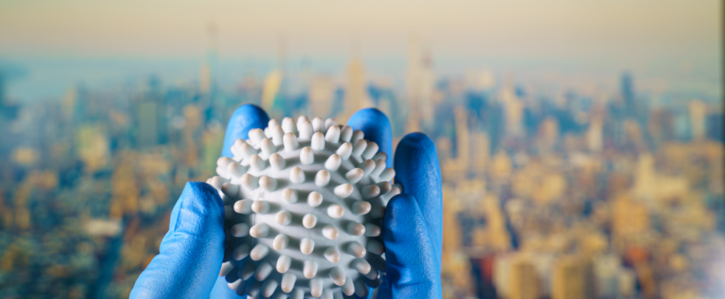 *** Names of signers won't be shown publicly on the petition. You can sign anonymously with your personal email address.***
Contact Trace Monitors work hard everyday to protect our communities by preventing the spread of the Covid-19 virus, informing families, offering guidance and resources, as well as emotional support through this scary time. Many of us are classified as contractors but treated like employees. Additional roles and projects are forced on us to work, we are underpaid, overworked and tired of the toxic & hostile work environment.
In order to continue to do this important job, things need to change.
Call To Action:
1. Fair and equal wages for assigned work/role: ie Monitors, CM & CI's
2. Investigate potential mismanagement and misuse of COVID-19 Federal Funds Program used to pay workers
3. Investigate misclassification of employees and contractors (case investigators are classified as permanent employees, yet this role is forced on contractors without an increase of pay and threats of termination for performance, "attendance occurrences" etc.)
4. Investigate all agencies, contact trace monitors & Case Investigators supervisors & managers for breach or contract, abuse of power, toxic work environment, neglect to inform workers on how to utilize sick leave, retaliation, etc
5. Demand a stop to bias or prejudice in job promotions towards qualified workers.
Why is this important?
In order to help stop the spread of this virus and keep everyone safe, we are on the frontlines daily in preventing the spread of COVID-19 infections across NYC, one of the most populated cities. We do this with compassion, empathy and integrity. We can all say that we take pride in doing some of the most important work during this pandemic by helping to fight the spread of COVID-19 as Contact Trace Monitors & Case Investigators.
We are notifying the community and their loved ones on a number of resources and offering them public health guidance.
We sometimes play the role of disease detective, social work and therapist, yet we are severely underpaid for our contracted or hired roles.
We are under immense stress because of abuse of power, toxic workplace culture, lack of transparency and misclassification of employment status.
As Contact Trace Monitors & Case Investigators, it's time that we all unite in signing this petition.
Please feel free to share with your fellow coworkers and ONLY use personal email address when sharing.
Call To Action:
***If these matters are not addressed within 45 days from today, we all agree that this petition be escalated to the media and/or higher government officials***