To:

UBER & LYFT
Uber/Lyft Corporate: STOP ABUSING DRIVERS!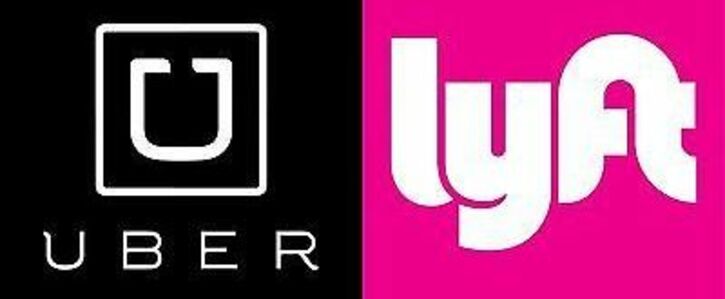 UBER/LYFT: MAKE RIDESHARE SUSTAINABLE!
(FYI...YOU DON'T HAVE TO BE A DRIVER OR RIDER TO SUPPORT THE CAUSE...SO TELL A FRIEND!) Please be advised due to the overwhelming number of issues that must be addressed by the Tech Firms within the Rideshare Industry - This petition is but only one part of a huge global campaign - THE COALITION OF PETITIONS - bringing together all of our voices for strength in unity to demand broad based much needed CHANGE IN BEHAVIOR from these Tech Firms that put PROFITS BEFORE PEOPLE!
WHY YOU SHOULD SIGN PETITION:
● PUBLIC SAFETY
● PROTECT ENVIRONMENT
● REDUCE TRAFFIC CONGESTION
● PREVENT PRIVATIZATION OF PUBLIC TRANSPORTATION
● PROMOTE EFFICIENT RIDESHARE INDUSTRY
● PROTECT WORKERS RIGHTS
● PREVENT TECH FIRMS FROM BREAKING LABOR LAWS FOR PROFIT
● PROMOTE CORPORATE RESPONSIBILITY TOWARDS OUR COMMUNITIES
We, the responsible citizens of our respective communities throughout the world - DEMAND that UBER/LYFT provide the following disclosures to Drivers in the Driver App - Advance full disclosure to Drivers requires full transparency in App, revealing terms and conditions of Ride request, prior to Driver accepting request - Items to be included in Driver App are listed below:
• Rider's destination (minutes & miles)
• Advance full fare quote (what rider will pay)
• More accurate time reflected to Driver for Rider pickup location
• Installing a ride request REJECT button in Driver App - To be used if ride request terms are not acceptable to the Driver (ACHIEVED!)
• Require Rider photo - Greatly reduces time to correctly locate and identify Rider for immediate pickup.
• RETURN THE SURGE PRICING BENEFIT TO DRIVERS
• Provide a PRIOR warning to DRIVER of any Action needed to be taken to avoid DEACTIVATION
These simple additional features to Driver App would GREATLY IMPROVE the entire rideshare process - Saving Drivers and Riders valuable time with greatly decreased frustration and aggravation, meanwhile enhancing Public Safety - reduced distraction for drivers on the road with less navigation interference from App.
All this in turn provides for a more enjoyable ride experience for both Rider and Driver when they are properly matched - Just by providing a ready, willing and able Driver via an app with fair, just and equitable functionality.
Why is this important?
Labor Laws, protecting workers rights, were hard fought for and established long ago by organized labor workers - Many of whom gave their lives to establish the workers rights of today - However, despite the mistreatment of Drivers as LESS THAN EMPLOYEES and that legally UBER/LYFT should not be able to "dictate the manner in which we perform our services" - Despite all this, according to UBER/LYFT, Drivers are considered to be "Independent Contractors" if this is so then UBER/LYFT at minimal, must disclose to Drivers the full terms and conditions of each ride request, prior to ride acceptance by Drivers - A reasonable time period must be provided for Drivers to evaluate the details for each ride request being offered before deciding to accept (Offer & Acceptance -in contract law).
If ride request is not acceptable to Driver then Driver has the right, as a true independent contractor, to refuse the ride request offered by tapping a REJECT button - To be included in the Driver App - with NO retaliatory threats of deactivation of Driver by UBER/LYFT.
This REJECT feature would MAXIMIZE EFFICIENCY & PUBLIC SAFETY of App.
BENEFITS - Saves valuable time for both Drivers and Riders by passing ride request IMMEDIATELY to next potential Driver. NO need to wait for ride request clock to timeout:
• DRIVERS: IMMEDIATELY receive their next ride request much faster
- Time is money
- Practically eliminates cancellations
- Better matching to desired Rider creates excellent ride experience
- Reduced distracted driving & possible accidents by eliminating time delay to view their GPS
• RIDER:
- Greatly reduces wait time frustration and cancellations.
- Better matching to READY, WILLING & ABLE Driver creates excellent ride experience
It's a NO BRAINER how a simple REJECT BUTTON in App contributes to overall App Efficiency and Public Safety - Greatly reducing distracted driving and physically exhausted drivers causing accidents is a WIN-WIN-WIN situation for everyone!
Implementing a smoother App platform functionality even benefits the environment by decreasing the overwhelming traffic congestion and resulting carbon footprint caused by inefficient operations of Rideshare vehicles.
How it will be delivered
Once we achieve a good number of petition signers - There will be a day of action with national media attention for the COALITION OF PETITIONS Campaign bringing to light all of the numerous petitions that exist globally with thousands upon thousands of supporters... This will send ultimately, to the management of UBER/LYFT at their San Francisco main offices - a powerful wake up call for corporate accountability!